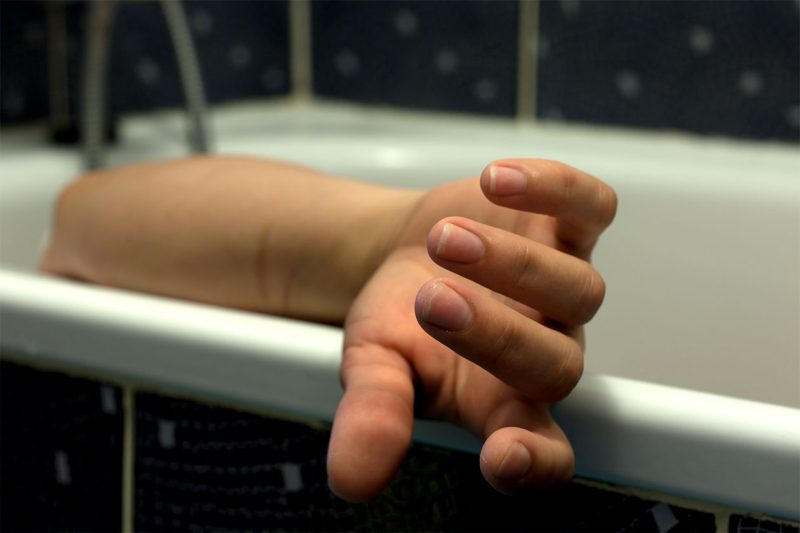 If you're facing an accidental death of some kind, the team at Unattended Death Cleanup is here for you. We're experienced in dealing with the latest biohazards and will always protect your privacy during these challenging times.
We understand that when you're dealing with an unattended death, you need someone you can turn to quickly. This is why our team offers our cleanup services 24/7/365. We're here for you whenever you need us, day or night. Feel free to reach out to our team right now at (888) 263-0937.
When Should You Call an Accidental Death Cleanup Company?
Death cleanup is an integral part of the emergency response process. It's often necessary to clean up blood and other bodily fluids after an accident of some kind. This type of cleanup should not be handled by anyone other than highly trained professionals.
At Unattended Death Cleanup, our experienced team members have extensive training in handling blood-borne pathogens that are common after an accident. In addition, our employees all wear complete personal protective equipment (PPE) to keep them safe when handling potentially harmful materials and bacteria. It's essential for the people affected by the event to get back into their homes as soon as possible, and it's also crucial to make sure that they don't come in contact with any of the hazardous materials left behind. Our team has experience working on many different types of disasters, and we know how to handle the aftermath of a traumatic situation.
Our team is available 24 hours a day, seven days a week, so call us today if you need help with a trauma cleanup!
Dangers of Bloodborne Pathogens
Infectious diseases like hepatitis B and C, HIV, Syphilis, and others can be transmitted through blood and bodily fluids. According to the CDC, there are several ways that this can happen, including:
Being cut or scratched by a contaminated object
Getting splashed with blood or other bodily fluids
Touching something contaminated with blood or other bodily fluid
If There's Been An Accident, Call Unattended Death Cleanup
Dealing with accidental death cleanup can be extremely stressful, especially involving a close friend or loved one. Please get in touch with our compassionate team today if you're unsure what to do next. We are available 24/7/365, and we can walk you through the process. We have done this time and time with clients throughout the nation and will be happy to help you during this difficult time. Give us a call today at (888) 263-0937 to get the process started.