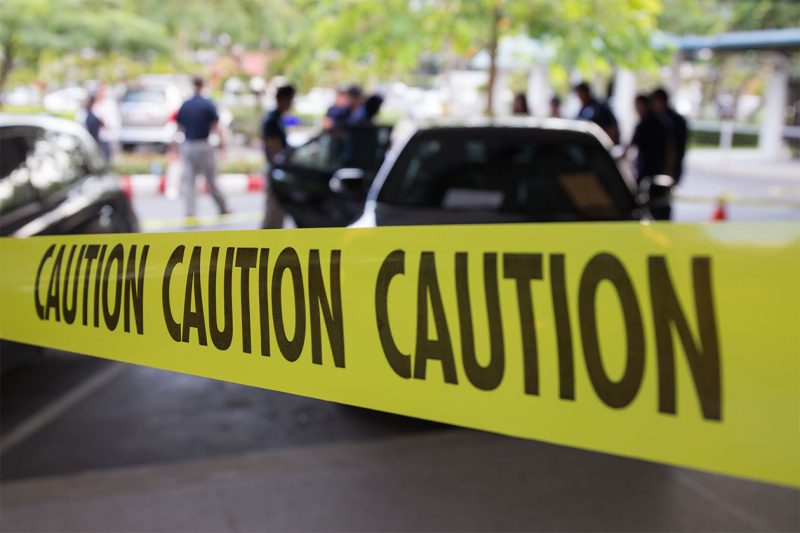 If you have recently encountered a friend or loved one who passed away unexpectedly, you could be dealing with an unattended death cleanup. This process can be stressful and should not be done alone. It's essential to work with a reputable unaccompanied death cleanup company that can handle the process from start to finish.
Proper unattended death cleanup removes all bodily fluids, blood, and other biological materials and necessary belongings from the scene. An unattended death cleanup company will also remove any personal items the deceased person may have left behind.
At Unattended Death Cleanup, we have years of experience providing the highest level of blood cleanup services and carry all of the necessary licenses to ensure we can provide you with a certificate of completion once the project is complete.
What Does Unattended Death Mean?
Unattended death means someone has died without anyone being present at the time of their passing. The term "unattended" refers to the fact that no one was there when the person died.
The most common cause of unattended deaths is heart attacks and strokes. Other causes include accidents, suicides, natural causes like old age, and other medical issues.
If you've recently experienced an unattended death in your home or business, it's essential to contact a professional unaccompanied death cleanup company as soon as possible.
At Unattended Death Cleanup, we'll typically arrive on-site within 24 hours and begin working immediately. Our team of professionals will ensure everything is cleaned up properly, so you don't need to worry about anything else.
Unattended Deaths: Common Mistakes Family Members Make
It's straightforward for family members to become overwhelmed during this difficult time. They might feel guilty if they think something went wrong while their loved one died. They might even blame themselves for the situation.
However, these feelings are entirely normal. You shouldn't feel responsible for what happened. Instead, focus on how you can help others cope with the loss.
You might want to consider hiring a professional unattended death cleaning service. These companies can take care of everything from start to finish. They'll do a thorough job of cleaning up the area where the person died and make sure that nothing remains.
Having an unattended death inside a property can be highly upsetting. That's why we offer free estimates and always try to accommodate your schedule. We understand you likely have a lot to deal with during this challenging time, so we want your experience with our company to be as worry-free as possible.
Our goal is to make sure that you get back to living life normally as quickly as possible. We understand that you probably have many questions regarding our services. Feel free to call our team at Unattended Death Cleanup anytime, and we'll be happy to help you better understand our services!
Why is Unattended Death Cleanup So Critical?
When a person dies, they leave behind a lot of things. This can include bodily fluids such as blood, urine, feces, vomit, saliva, mucus, sweat, etc.
These fluids contain harmful bacteria and viruses that could spread throughout a property. If not removed correctly, these fluids can lead to serious health problems.
This is why hiring an unattended death cleanup company is so important. Our team is trained in the latest CDC guidelines to ensure they're properly cleaning your home or property so that you can return to life as regularly and quickly as possible. Our employees wear protective gear to ensure they're safe when handling harmful bodily fluids and bacteria.
How Much Does it Cost to Clean Up An Unattended Death?
Several factors determine the price of an unattended death cleanup. Some of them include:
Size of the property
Number of rooms
How long the body remained in the room
Whether or not any personal items were left behind
Type of material used to cover the body
Amount of work required
The presence of hazardous materials
Other conditions
In addition to these factors, additional costs may be associated with the process. For example, some states require that specific properties be disinfected after an unattended death occurs. In other cases, local ordinances dictate that some regions of the property must be fumigated.
If you'd like more information about our services, please don't hesitate to contact us today!
The Best Nationwide Deceased Remains Clean Up Company
At Unattended Death Cleanup, we pride ourselves on being the Nation's-best unattended death cleaning company.
We've been providing quality services for quite some time, and we've helped thousands of families across the country.
Whether you need help removing a body from your property or if you need someone who will handle all of the details from start to finish, we're here to help.
Contact us today at (888) 263-0937 to obtain a free estimate for our unattended death cleanup services.